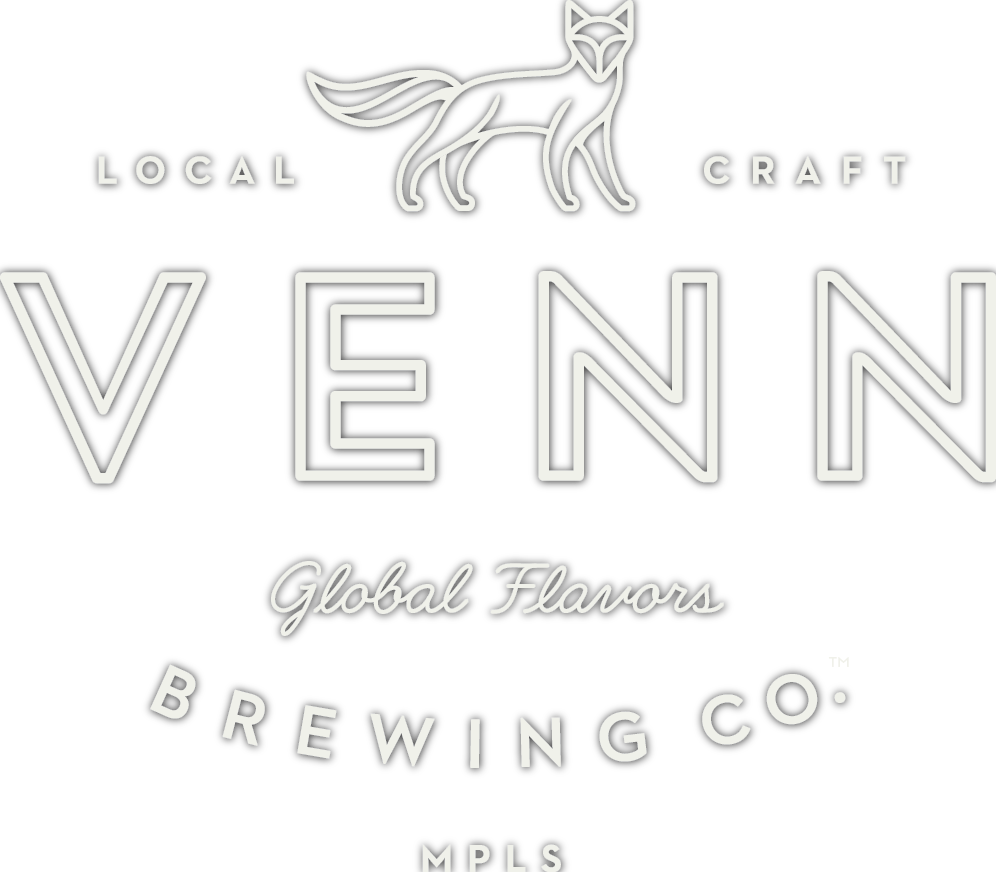 NOW OPEN EVERY DAY OF THE WEEK!
MON – FRI | 4PM – 10PM
SAT | 2PM – 10PM
SUN | 2PM – 8PM
Things are still weird out in the world so please read below for the "new normal" for joining us for a beer in the taproom.
THE NEW NORMAL AT VENN

MASKS REQUIRED FOR ENTRY – and must be worn when not at your table – be cool, it's weird for everyone.
WALK-UP RESERVATIONS – will be on a first-come, first-served basis. Check in with the host when you arrive. Groups of 4 max (6, if you're all family). If we don't have any open tables, we'll take your name & number, and text you when a table is available. Due to state-mandated capacity limits, we can't allow folks to grab a beer and wait in the taproom. Kids are welcome, but count as a member of your group, and must remain seated at your table throughout your visit.
CARD PAYMENTS ONLY – no cash. Don't forget your valid ID, too!
BEER TO-GO – is still on! If you don't intend to have a beer in the taproom, please pre-order through our online store. Then come to the FRONT DOOR to get your beer from the host. Place your order online at least 15 minutes before our posted closing time for same-day pick-up; we've got both crowlers AND growlers, but we aren't accepting returns or refilling any old growlers.
DOGGOS – leashed pups with well-behaved humans are welcome!
Finally: don't be a dick! Just be nice. We're all making everything up as we go along these days; we want you to enjoy your visit, which is better for you and easier for us if you're on board with all of the above.
We can't wait to see the top half of your face!

LIQUOR STORES THAT CARRY VENN

Here are the local liquor stores that regularly carry Venn beer.
If there's a store near you that you'd like to see our beer in, tell them, and tell us. We'll do our best to make it happen.
*Not all stores carry all of our delicious styles. Please reach out to the liquor store directly to find out what they have in stock. REQUEST YOUR FAVORITES!

OUR BEER
When it comes down to it, we're lager heads at heart. Don't worry, we're not brewing any of that domestic cheap stuff. Not that we're judging or anything. Just know that at Venn there's a bevy of bevies to be had: Ales and sours, malty and hoppy, common and esoteric. You'll see all of this reflected in our rotating cast of beers.
LET'S SHARE A BEER, VIRTUALLY

Learn more about the Venn Brewing taproom in South Minneapolis.