ZENN THC
Tonic & Gummies
* Flavor availability varies *
PIÑA COLADA: Pineapple & Coconut
BLUEBERRY LEMONADE: Blueberry & Lemon
PALOMA: Grapefruit, Lime, & Sea Salt
PACIFIC PUNCH: Apricot, Blood Orange, Papaya, Passion Fruit, Pineapple, & Pink Guava
Non-Alcoholic

Hemp-derived non-synthetic Delta 9 THC
TONIC:
$5/16 oz can, $20/4 pack
>> 5 mg THC per can
GUMMIES: $25/pouch
>> 5 mg THC per gummy

>> 10 pieces per pouch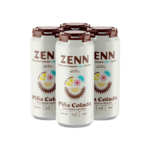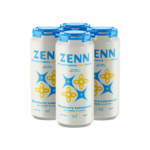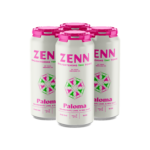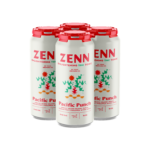 ZENN – A new line of non-alcoholic tonic and gummies from Venn, infused with MN grown hemp derived non-synthetic Delta 9 THC and real fruit.
Lab tested by www.hempinspection.com
Piña Colada lab results
Blueberry Lemonade lab results
Paloma lab results
Pacific Punch lab results
Adams Independent Testing
4160 98th Ave South, Fargo, ND 58104
888-897-4367
When can I get ZENN THC Tonic and Gummies?
Anytime we're open and we have the Tonic or Gummies in stock.
Can I pay with a credit card or debit card?
Yes, we can accept cash, credit card, or debit card.
Is there a limit on how many ZENN cans I can buy?
Can I drink ZENN THC TONIC at Venn?
How much THC is in ZENN THC TONIC?
How much THC are in the ZENN THC gummies?
ZENN THC gummies come in a pouch of 10 pieces, each piece containing 5mg of hemp-derived Delta 9 THC.
How much ZENN THC Tonic should I drink?
If you've never had THC before we recommend you take the ZENN THC Tonic home and start with one can or less. Everyone metabolizes THC differently and it can take as long as one to two hours for the effects to set in, so take it easy and see what works for you.
Is there any alcohol in ZENN THC Tonic?